User Information
Username:
Ilustformywife
Sexual Orientation
: Straight
A little about me...
Always looking for tributes pm me for kik
Some different content from Amber (she's awake kinda) . She's 5'5 103 lbs size 6 1/2 foot. Her first debut was in sexforums in late 2014. The content you'll get here is her submission to sucking and licking balls and sleep videos.
Her sleep videos went viral. You might have seen her around if you like watching DIRTY WHORES get molested while they sleep? I hope my contributions will help people make more and better videos of their whores please share! Send me a friend request if you have similar interests. The content out there needs to be more, bonus points if the women are actually skinny and hot! Because face it we all love seeing a good whore get molested and used just more fun while they sleep.

More content for friends & subscribers

Aliases-Lovelyhosiery, Jerkonamber, ilustformywife, the girl in the purple room.

**all content is consentual between actors it's a fetish mearly for fantasy and sexual desire.
Ilustformywife's Recent Uploads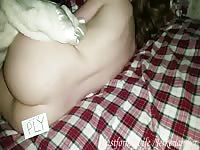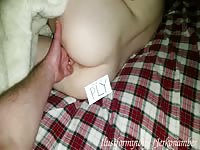 Ilustformywife's Friends
You do not have any friends added!